Bio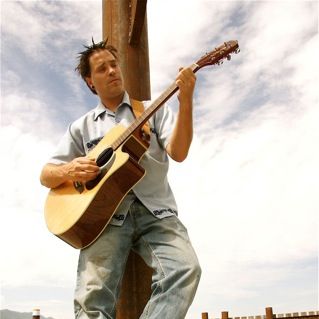 KEITH WALLACE
THE aCOUSTIC EXPERIENCE
Meet Keith Wallace - the Acoustic Experience, a seasoned musician with a talent for creating an intimate and engaging atmosphere through his covers of popular songs and occasional original tunes. With years of experience playing in bars and venues across the Pacific Northwest, Seattle, Las Vegas, and Los Angeles, Keith has honed his skills as a performer and entertainer.
Keith's acoustic renditions of popular songs from various genres, including rock, pop, and folk, are infused with his signature style and heartfelt approach. His music invites listeners to sing along, dance, and connect with the emotions and experiences conveyed through his music.
Although Keith is primarily known for his cover performances, he also writes and performs his own original music. His unique blend of influences, including his love of classic rock, country, and blues, is reflected in his original songs, which showcase his songwriting abilities and soulful voice.
With a passion for music and a dedication to his craft, Keith Wallace - the Acoustic Experience is a beloved performer among audiences and a respected musician among his peers. Catch him at a local bar or venue for an unforgettable night of music and entertainment.